Jorge FABEL Pabon Gets Up on CK One Shock Street Edition for Him
"
My graffiti history started about three decades ago on walls and subway cars. Shortly afterwards, I started painting graffiti designs on clothing and canvases. I've customized a wide variety of items and objects throughout my career. If it can hold paint, I'm tagging it!
" -
FABEL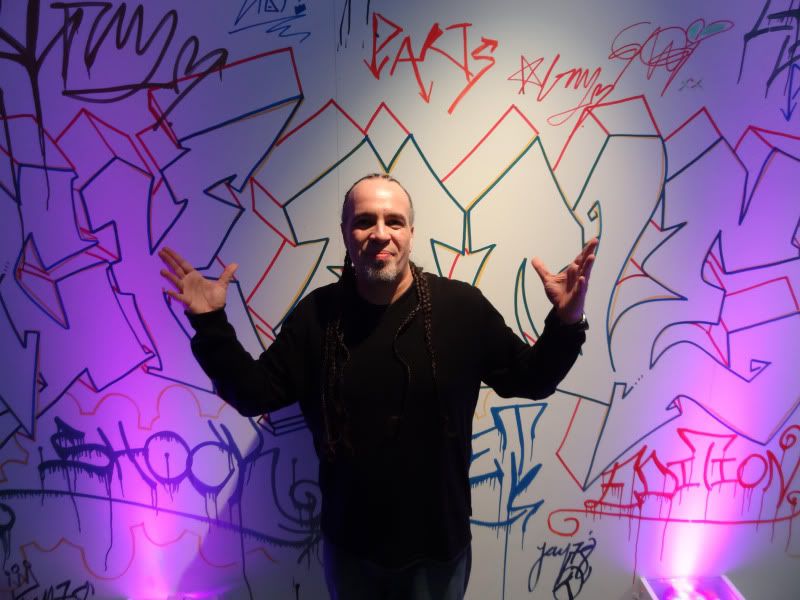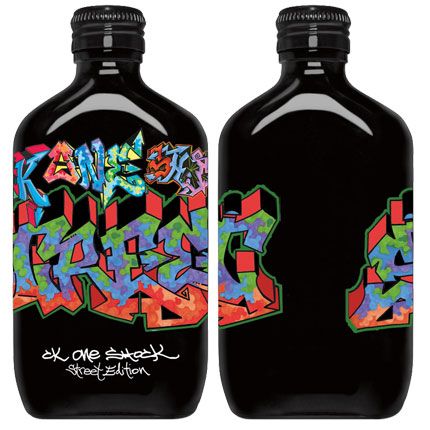 CK One Shock Street Edition
CK One Shock Street Edition is the new limited edition of Calvin Klein's popular CK One fragrance collection. After last year's oriental spicy CK One Shock for Her and CK One Shock for Him this year's CK One Shock Street Edition for Her and CK One Shock Street Edition for Him move in an energizing gourmand theme.
CK One Shock Street Edition for Her has a captivating opening with glittering bergamot and mandarin mixed with sweet plum. The heart follows with the caramelized sweetness and intensity of fruity notes infused with chocolate richness. The base takes over with the elegant warm touch and softness of amber, musk, sandalwood and patchouli.
CK One Shock Street Edition for Him fragrance opens with refreshing mojito notes mixed with sparkling citruses. The heart emanates fine spices with sweet geranium. The gourmand effect is revealed with the help of cocoa notes in the base of the composition.
CK One Shock Street Edition comes in the iconic CK One bottle originally designed by Fabien Baron. Jorge FABEL Pabon created the graphics on the bottle and the graff on the box of this year's limited edition CK One Shock Street Edition for Him. MISS 163 designed the art on the bottle and the box for CK One Shock Street Edition for Her.
The limited edition CK One Shoc
k Street Edition by Calvin Klein is available in 100ml Eau De Toilette versions. In US stores early 2013!
ABOUT JORGE FABEL PABON
Jorge Fabel Pabon
was born and raised in Spanish Harlem, NYC where, at an early age, he developed his dance and choreography career at Hip Hop jams and clubs throughout the city. nHis pioneering individuality has been showcased internationally since 1982.
Fabel is Senior Vice President of the Rock Steady Crew and also co-founder of GhettOriginal Productions, Inc. With GhettOriginal, Fabel co-authored, co-directed, and co-choreographed the first two Hip Hop musicals ever, "So! What Happens Now?" and "Jam on the Groove" (first official Off-Broadway Hip Hop musical). Along with fellow members of the Rhythm Technicians and The Rock Steady Crew, he won the 1991 Bessie Award for choreography.
Fabel also gained world renown as a featured dancer in the Hip Hop cult classic movie, "Beat Street." Along with senior members of Rock Steady Crew, Fabel was an honoree at VH1's 1st Hip Hop Honors.
As an adjunct professor, he teaches movement in the Experimental Theater Wing at NYU's prestigious Tisch School of the Arts. He was recently named Best Hip Hop Professor of the Year in The Village Voice Best of 2012 and Words, Beats and Life honored him as Hip Hop Pioneer of the Year 2012.
Fabel presents lectures, demonstrations, master classes, workshops and participates in outreach programs and conferences internationally. He is a historian of and activist within Hip Hop culture.
His other forms of expression include "graffiti" art, DJ'ing and digital arts. Contact: FabelRSC@gmail.com